Back to blog
The return of the wind ships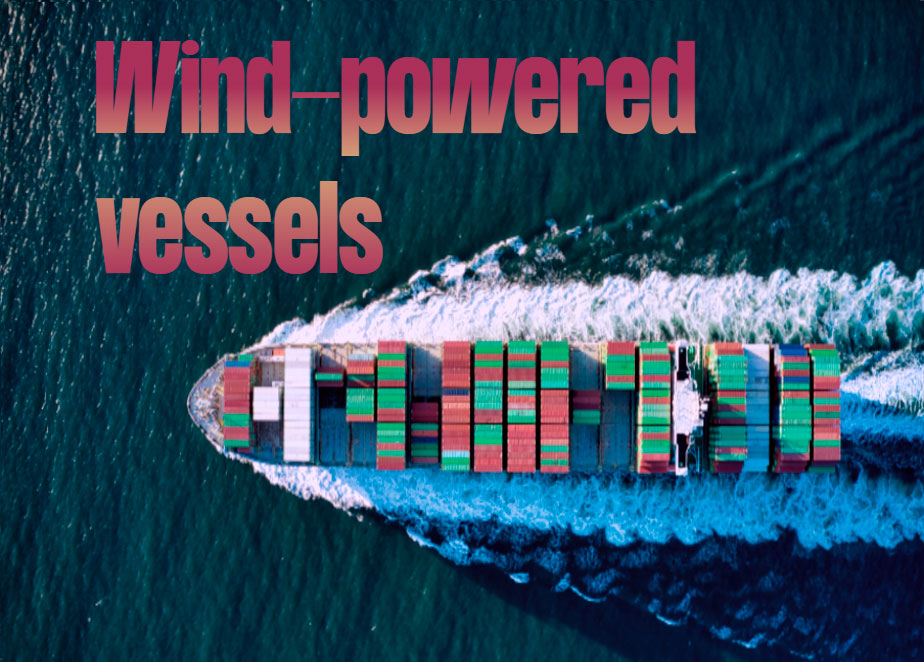 Decarbonisation in shipping industry
We all heard about green ammonia projects to be used as a cleaner alternative fuel to operate ships, leveraging the growth of the green hydrogen industry. Shipping lines and vessel operators started to invest in building ships that are ammonia-fuelled. However, there are more applications of renewable sources are in place.
The global shipping industry operated on a zero-emission basis for centuries until the 19th century, when wind-power propulsion got replaced by steam-driven engines.
Shipping contributes significantly to climate issues as it emits 3% of global carbon-dioxide emissions, almost as much as the entire continent of South America.
Therefore, interest in wind propulsion, and in rotor sails in particular, is growing currently as shipping lines look for ways to cut their fuel bills.
Over the past 6-7 years, some important players in the shipping industry have begun to invest in decarbonisation, including wind propulsion. Enthusiasm for wind power is growing and makes sense as wind power is free and abundant and could benefit the climate change challenge we face today.
Shipping Lines' wind-assisted applications
in 2018 two 30-meter tall rotor sails were installed onboard Maersk Pelican. In this trial, total fuel saved from September 2018 to September 2019 was 8.2% savings, which equals around 1,400 tonnes of CO2 emissions.
Japan's K Line investigates the benefit of wind propulsion to be added to their fleets. In the summer of 2021, K-Line onboarded technology and added wind power to three of its smaller bulk cargo ships. They also planning to enhance LNG-run bulk carriers with batteries – small-scale electric generation and optional synergistic energy-saving technologies to cut emissions and increase efficiency.
Wallenius and Alfa Laval have joined forces to supply wind power solutions to the shipping industry. The latter designed wing rigs, which work more like airplane wings than traditional sails. The company plans to launch a fully wind-propelled ship in 2026. In the meantime, it's working to install Oceanbird wings on existing ships.
The shipping industry is also experimenting with other wind power technologies, including hard sails adopted from racing yachts and column-type energy harvesters that leverage the Magnus effect.
Startups and Innovation
A number of startups have been pitching different kinds of sails to capture wind power for cargo ships in recent years.
A French startup Airseas is one of them. The team introduced the signature parafoil sail – Seawing – the use of kite-like sails.
It operates without a fixed mast, flown at a high distance above the ship, capturing stronger and steadier winds. A ship using this software-controlled technology could reduce emissions and fuel consumption by an average of 10-20% depending on the height.
Netherlands firm Econowind's technology can be deployed in containers that are added to and removed from the deck as and when required. It installed a prototype system – 10-meter foils that automatically fold out of a 12-meter container, on the deck of DFDS cargo vessel. Although a mechanical fault has brought this trial to a premature stop, the results show that a positive effect was achieved.
A Norwegian engineer Serje Lade @ Vindskip has designed a radical new cargo ship with a hull so large it acts as the sails of an old-style 19th-century vessel.
Their radical concept offers a re-think of how future vessels might be designed from the ground up to rely on the wind resource. His design turns the hull of the boat itself into a wing, a symmetrical airfoil that generates lift that can be used to generate pull. It works in tandem with the propulsion system and meteorological data to keep the ship at a constant speed. The testing and wind tunnel simulations indicate that the design could enable fuel and emissions savings of as much as 60-80%.
French startup Zéphyr & Borée received validation for a new container ship decked out with 8 rigid sails. Due to limited deck space and the need not to interfere with container cargo operations, wing sails are one of the few systems suitable for container ships, as they can be installed along the edge of the vessel perimeter, allowing enough space to load containers on deck.
The Porto-based startup Fibersail developed sensing technology used for the monitoring of wind turbine blades. The core of this innovation is focused on the shape of the blade, enabling manufacturers to design and operate more efficient wind turbines. Fibersail's shape-sensing technology makes this possible by monitoring and analysing the performance of the blades – it tracks the full shape of each blade, identifying the most efficient positions for each turbine.
Another great example is unveiled by Michelin is implemented on a ro-ro vessel operations with two weekly rotations between Spain and Great Britain. 'WISAMO' is an innovative solution, aiming to contribute to decarbonising of maritime transport. Their wing sail system uses wind propulsion, a renewable source of. The inflatable wing sail has a revolutionary design and will help reduce fuel consumption, reducing CO2 emissions with a positive environmental impact. 
The benefits of wind propulsion
Most shipping companies are still hesitant to test these technologies on relatively new builds. Nevertheless, this technology is bound to see increased usage in the coming years and we may witness the start of a new wind-sail era unveiling right now.
If wind technology's potential gets utilised and scaled up, not only it will cut CO2 emissions but will also reduce noise pollution conventional container vessels produce, benefitting the marine habitat. So the revived marine technology from the forgotten past and its innovation could benefit the fight against climate change and make the industry climate-neutral.
Discover Strathsquare Point
Strathsquare is a seed stage project initiator that provides required resources to entrepreneurs and innovators. We are driven by a sense of urgency to transition away from unsustainable technologies and processes, we believe that what we do should have a genuinely positive impact on society and our environment.
If you have an innovative idea
We are committed to supporting innovators who have the potential to make businesses more sustainable and for all.